Visit us in person
En-Kimono Online, Suzuya Ltd.
(NAKAMISE SUZUYA)
2-3-1 Nakamise SUZUYA, Asakusa, Taito-ku, Tokyo, Japan, zip code:111-0032
Phone: 81-3-3841-0904 Fax: 81-3-3841-0904
E-Mail Address: en.kimono.suzuya.0108@gmail.com
Our real shop, "NAKAMISE SUZUYA" is stated on the right side of "NAKAMISE SHOPPING STREET" in Asakusa. It takes almost 10 mintes from the "KAMINARIMON GATE".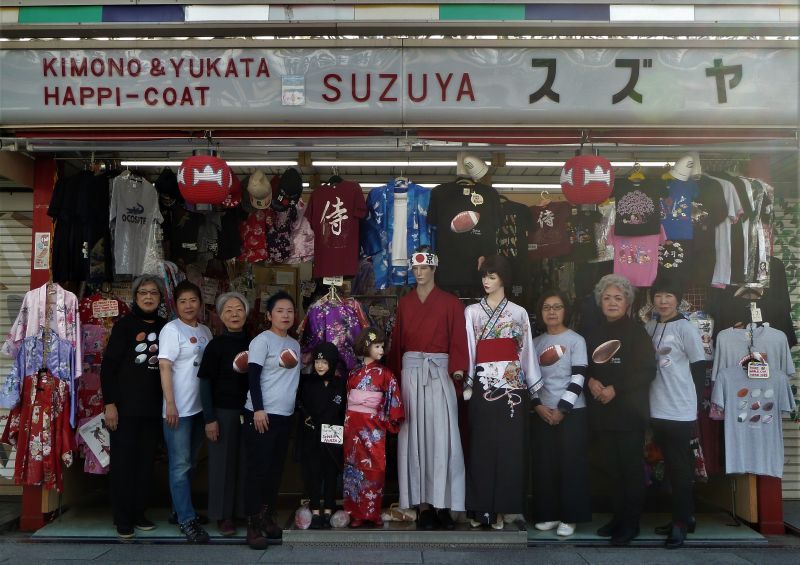 Thank you for visiting our site.

We have confidence in our products, so we have no doubt that you would like them. We have been run a real shop in Asakusa, Tokyo for about 40 years. Asakusa is a retrospective district like no other in Tokyo and very popular with foreign tourists.

In real shop, we can show you different varieties of "KIMONO ROBE", "HAPPI-COAT", "SAMURAI COSTUME", "NINJA SUITS" and so on. Please visit us, if you have a chance to come to Tokyo. All staffs are waiting for you!!